You are here: /main/video/daily nowramp reports/
Daily NOW-RAMP Video Report:
Intertidal Zones , 10/07/02
Visit the intertidal zones at French Frigate Shoals. The intertidal zones of the NWHI hold more biomass than the main Hawaiian islands. (17.81 in MPEG-4 format: get Quicktime 6 to play it.)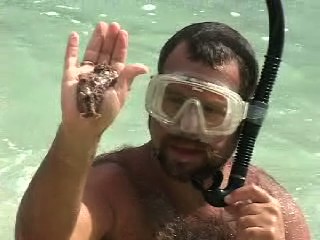 This video was developed by Bishop Museum as part of the
Exploration Program, an educational partnership with NASA.