You are here: /main/video/daily nowramp reports/
Daily NOW-RAMP Video Report:
Weeding the Wilderness at Kure, 09/25/02
Why is this man pulling up plants on Kure, the northernmost Hawaiian Island and the northernmost coral atoll in the world? Is he mad? Find out how even daisies can threaten the natural balance. (14.8 in MPEG-4 format: get Quicktime 6 to play it.)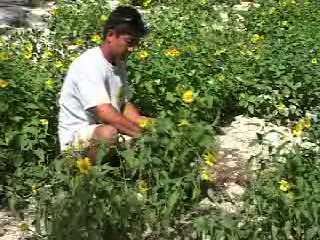 This video was developed by Bishop Museum as part of the
Exploration Program, an educational partnership with NASA.