You are here: /main/video/daily nowramp reports/
Daily NOW-RAMP Video Report:
Life on Nihoa, 09/09/02
Click on the image to see Bonnie Kahape'a and Alex Webman report on the unique birds and plants of Nihoa, and the threat posed by invading grasshoppers. Hear about how caretakers are restoring native plants. (14.06MB in MPEG-4 format: get Quicktime 6 to play it.)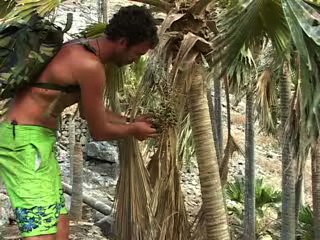 This video was developed by Bishop Museum as part of the Exploration Program, an educational partnership with NASA.